Explore The Wonderful Perks Of Hydrotherapy
You get more than a fun backyard paradise when you have an outdoor hot tub installed. An outdoor swim spa or hot tub can be used for hydrotherapy, which provides many health benefits. The following are some fundamentals about the healing, soothing powers of Hydropool swim spas and other quality spas.
Hydrotherapy is the use of exercises and stretches in the unique environment of a hot tub. The combination of heat, water, and massaging jetting systems in a hot tub or swim spa is often the perfect solution for mental stress and physical pain. Here is a closer look at some of the benefits of spa-based hydrotherapy: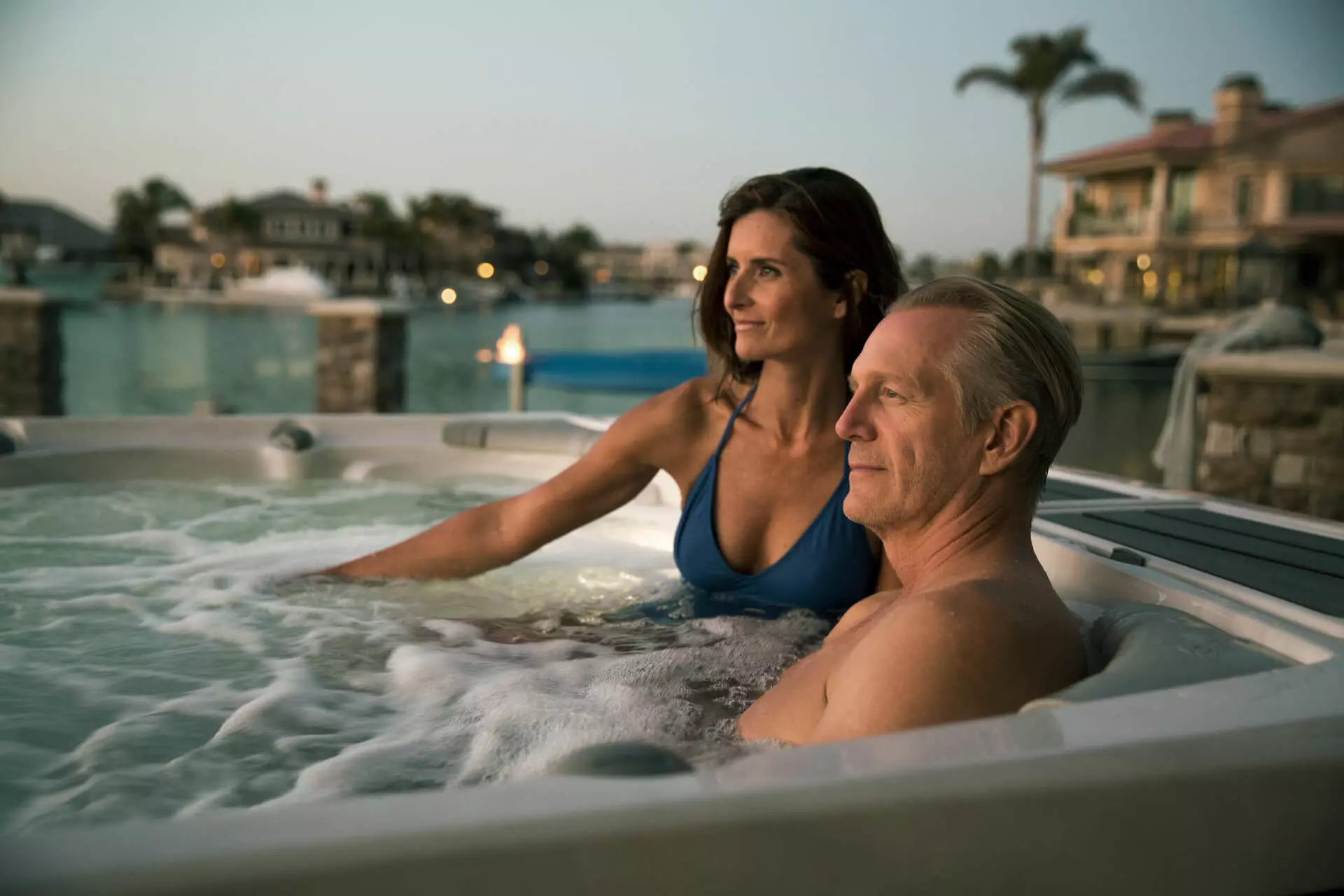 Health Conditions Relieved By Hydrotherapy
Hydrotherapy can be used to remedy or relieve specific health problems, often improving quality of life. Some of the most common health conditions treated with hot tub based hydrotherapy follow:
Rheumatoid arthritis is a painful condition in which the immune system attacks the joints, resulting in inflammation. The increased blood flow in a spa reduces swelling and inflammation, which soothes the joints. Arthritis sufferers often experience improved flexibility, grip strength, and mobility as a result of gently stretching in an outdoor swim spa. Joint pain in hips, ankles, and knees is relieved from the weightlessness and buoyancy in the water.
Millions of people in Canada suffer from sleep deprivation as a result of various disorders, including insomnia. Hydrotherapy helps by calming the mind and relaxing the body. Spending about 30 minutes in a hot tub in the hour before going to bed makes it easier to fall asleep, stay asleep, and experience deep sleep.
The pain and discomfort associated with exercise and overuse is relieved by heat and massaging spa jets.
Many dangerous health problems are associated with stress, and it has a lot to do with cortisol, a hormone in the body. Stress stimulates the release of high levels of cortisol. Soaking in a hot tub for a half hour provides relief from anxiety and stress because it lowers the cortisol level. The relaxed sensation created by spa jets and hot water also helps to melt stress away.
Endorphins, dopamine, and serotonin are natural pain-killing hormones in the body, often referred to as "happy hormones." After about 30 minutes in a hot tub with massaging jets, the body releases these hormones, which relieves pain and elevates and calms moods. For people with chronic pain, regular hydrotherapy treatment improves their quality of life.
Sundance Spa Of Edmonton, For Quality Outdoor Hot Tubs
Why wait to get the many health benefits of an outdoor hot tub or outdoor swim spa? At Sundance Spas of Edmonton, we carry Hydropool swim spas as well as high-quality hot tubs that fit most budgets. Contact us today for a hot tub and the luxury and improved quality of life hydrotherapy provides like nothing else.
We can help you explore our wide variety of products and services available. Complete the form below to get started.